Cabin Air Filter Replacement near Hackensack, NJ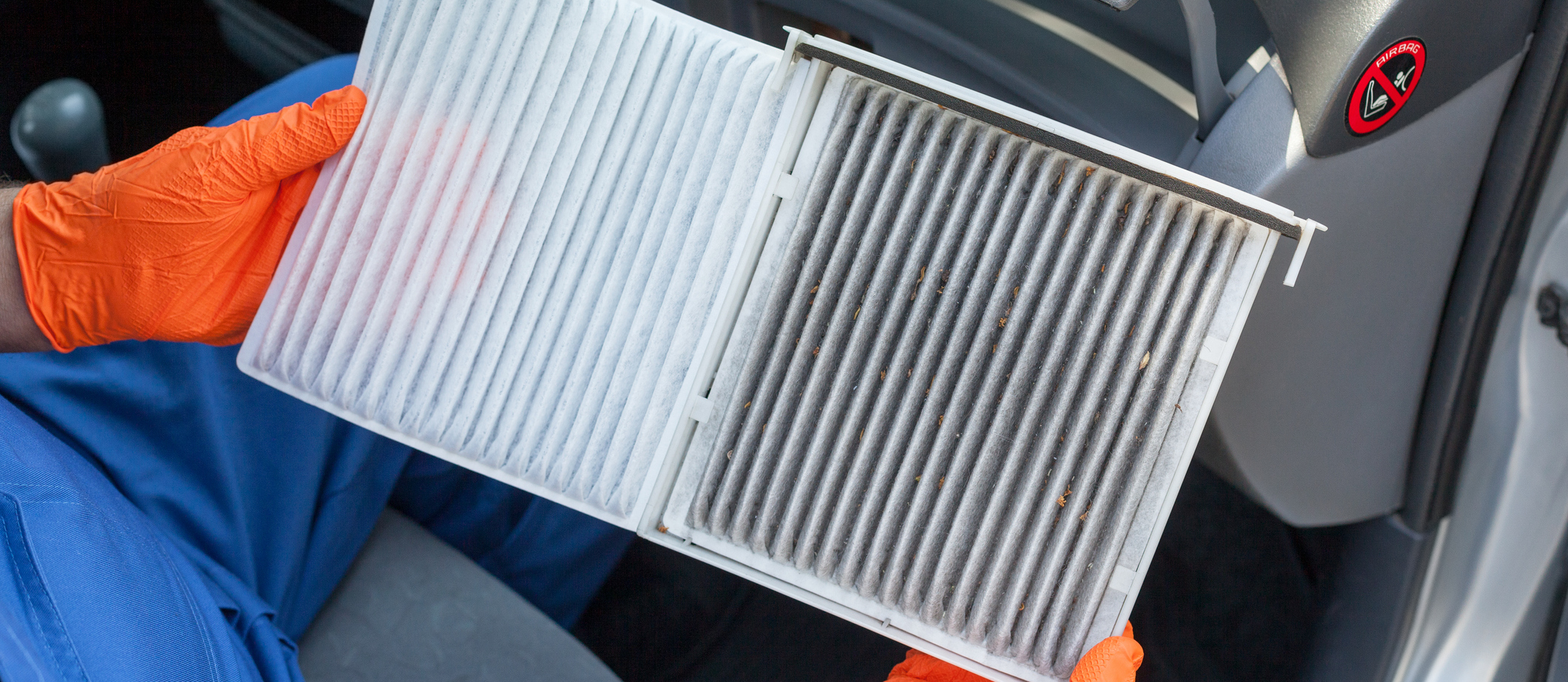 With the wealth of safety features our vehicles provide us, it can be easy to forget about the smallest services that keep our families safe like cabin air filter replacements. That is why we at Chrysler Jeep Dodge of Paramus are here to fill you with all of the details of this essential maintenance. If you think you are long overdue for a change, make your way to our Service Department today to meet with an expert technician!
What Is a Cabin Air Filter?
Before we go over the timeline for cabin air filter changes, it is important to understand what this component does to impact your driving experience. When you flip on your climate control system, air from the outside is sucked through an intake and pushed through your vents. Before it comes into your breathing space, this component acts as a barrier to make sure debris doesn't come into contact with you and your passengers. Changing this part is especially important if you regularly travel through construction zones or off the beaten path, because dirt and dust will be kicked up and can easily clog your filter. After it has served its purpose, it will start to degrade and no longer catch particulates as effectively as it used to. That is why we recommend you swing by every 15,000 to 25,000 miles.
Warning Signs
Now that you understand why this piece of equipment is pertinent to protecting your family, let's go over the warning signs that will appear when you have waited too long to have it swapped. For starters, you will recognize decreased airflow when you activate your heat or A/C, which directly signifies your air filter is clogged with contaminants. Another thing to be cognizant of is your defroster not removing ice or fog as quickly as it used to, which shows that your filter is restricting airflow to your interior Also, if you notice that your allergies are acting up, then this signals that pollen is sneaking its way into your cabin, due to a badly functioning part. So, if you are experiencing any of these symptoms, make your way to our Service Department today!
Types of Filters
We couldn't finish this overview without telling you about the types of filters that you can install in your vehicle. The first and most common choice is a particle air filter, which traps debris that is as small as .03 microns. For reference, an average strand of human hair is .08 microns, so you can have peace of mind that it will collect most mold, smoke, pollen, bacteria, and any other breathing hindrances that present themselves. If you regularly travel through the city or other high-traffic areas, then you should definitely think about opting for a carbon air filter. This type of component utilizes activated charcoal to make sure carbon monoxide and other harmful gases don't enter your cabin. If you have any questions, get in touch with our Parts Department.
Stop by Chrysler Jeep Dodge of Paramus for your cabin air filter replacement near Hackensack, NJ. We are located at 315 Route 4 West in Paramus, NJ.

Service- Open Regular Hours Hours
201-488-8000
| | |
| --- | --- |
| Monday | 7:00 am - 6:00 pm |
| Tuesday | 7:00 am - 6:00 pm |
| Wednesday | 7:00 am - 6:00 pm |
| Thursday | 7:00 am - 6:00 pm |
| Friday | 7:00 am - 6:00 pm |
| Saturday | 7:00 am - 3:00 pm |
| Sunday | Closed |
Testimonials
GOOGLE
6-27-2020
GOOGLE
6-18-2020
GOOGLE
6-16-2020
GOOGLE
6-15-2020
GOOGLE
6-11-2020
GOOGLE
6-9-2020
GOOGLE
6-5-2020
GOOGLE
5-30-2020
GOOGLE
5-27-2020
GOOGLE
5-23-2020
GOOGLE
5-22-2020
GOOGLE
3-17-2020
GOOGLE
3-14-2020
GOOGLE
3-14-2020
GOOGLE
3-7-2020
GOOGLE
3-6-2020
GOOGLE
3-6-2020
GOOGLE
3-6-2020
Read More